We practice and maintain our own Safety Management System based on International Safety Management Standards and ISO 9001/ISO14001.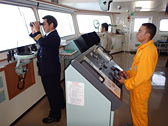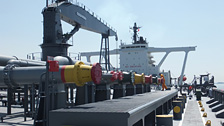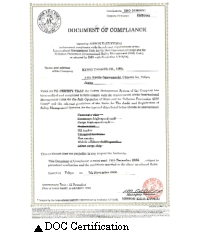 Our company has developed its own Safety Management System based on the International Safety Management Code for the Safe Operation of Ships and Pollution Prevention Code (ISM Code), and formally obtained certification from Nippon Kaiji Kyokai(Class NK) in December 1995, before official enforcement in 2002. Our seafarers and shore staffs assure Safety of Life at Sea, Safe operation of Ships, and Environmental Protection, and fulfill our social mission as a ship management company, based on the Safety Management System, a manual that covers all necessary actions and counter-measures for safe navigation.

Our company obtained ISO 9001:2015 certification -quality management system of International Organization of Standardization (ISO)- to enhance ship management. At the same time we obtained ISO 14001:2015 certification -environmental management system- and are committed to safe navigation and reducing environmental burdens. We also succeeded in systematically consolidating the two formerly separate concepts of ISO 9001 and ISO 14001, quality management and environmental protection, respectively, in a manual. The manual, called Quality & Environmental Management System (QEMS), is fundamental to our ship management together with the obligatory Safety Management System (SMS) Manual.

To meet the requirements of customers and stakeholders and to promote marine environmental protection activities, the system shall apply to the safe carriage and safe operation of a ship, and to environmental protection activities, as well as shore office work.

We transport petroleum by sea mainly from the Persian Gulf to act our part in meeting energy demand in Japan. Placing top priority on the safe transportation of cargo through safe navigation, we are working actively on not only on hardware such as hull and machinery, but also on services provided by seamen and shore-side staff to provide safe, assured, effective, and reliable services.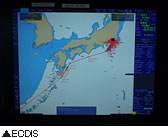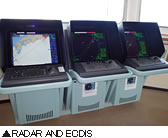 Our fleet is equipped with a state-of-art mooring systems and loading and unloading facilities, which are operated by experienced crew members. We provide them with regular training so that they can acquire up-dated knowledge and skills in the field. At the same time we support them with our safety supervision system and a well-manned cargo operation support system as we aim to transport, load, and unload our customers' valuable cargoes safely and efficiently.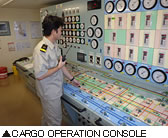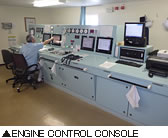 Our VLCC fleet is maintained under the computerized Planned Maintenance Program based on safe and cost-conscious ship management. We have a superintendent system, under which our superintendents visit ships to monitor their conditions, and to advise crew members on board, who are responsible for safe and efficient navigation. The superintendent system serves not only to communicate company's policies to operations in the field, but also customers' requests.