We employ risk management in accordance with Emergency Response/Response to Contingency Plan and Ship Security Plan.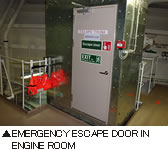 The Company established a Ship Security Management System containing a Ship Security Assessment and Ship Security Plan to meet the requirement of ISPS Code (International Code for the Security of Ships and Port Facilities). We applied to all management ships and obtained the ISSC (International Ship Security Certificate)  in March 2004. CSO (Company Security Officer) and SSO (Ship Security Officer) apply in accordance with approved SSP (Ship Security Plan) to take preventive measures against security incidents and implement them onboard and ashore.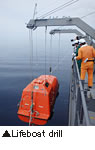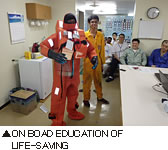 Despite application of the Safety Security Plan and Emergency Response/Response to Contingency Plan, if a marine casualty occurs, we have sufficient structures in place to minimize damages to human life, environment, and property. We conduct emergency response drills for accidents together with our charterers, seamen, and shore-side staff, and continually review the functions of all our safety systems. Furthermore, we have our seamen perform regular drills, and provide them with education and training on how to respond and act in case of an emergency.